Send Christmas cards &
Holiday cards
from emailSanta.com!
Do you like sending Christmas cards?
emailSanta.com makes it fun and easy!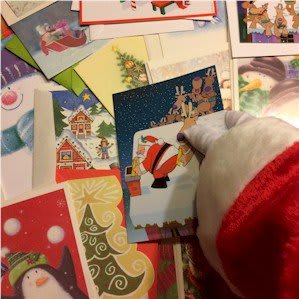 Christmas cards are a lot of fun to send. But Christmas cards are even more fun to receive!
Create a Christmas card below that you can post on your Twitter account.
(It's super easy to do with just 3 clicks!)
Tweet About
Christmas Cards
from emailSanta.com
Don't Miss The
Christmas Fun!
Get Your Reminder!