I'm Santa's Grumpy Elf.
So just how old is Santa Claus right now anyway?
The answer might surprise you! (I hope you're sitting down.)
The quick answer is that Santa Claus is 1,748 years old.
The longer answer is that Santa Claus is 1,748 years, 10 months, 17 days, 16 hours and 15 minutes old!
(And there's even more to that long answer if you keep reading!)
So, you wanted to know how old Santa Claus is today? Well, if you really must know:
In years, Santa Claus is 1,748 years old! (That doesn't seem that old for an elf!)
In months, Santa Claus is 20,986 months old! (Oh my, that is a pretty big number.)
In days, Santa Claus is 638,765 days old! (Well, the days do fly by when you're having fun!)
In hours, Santa Claus is 15,330,376 hours old! (OK, OK! That does sound REALLY old!)
In minutes, Santa Claus is 919,822,575 minutes old! (Now you're just being silly!)
In seconds, Santa Claus is 55,189,354,529 seconds old! (Well, they do say to make every second count!)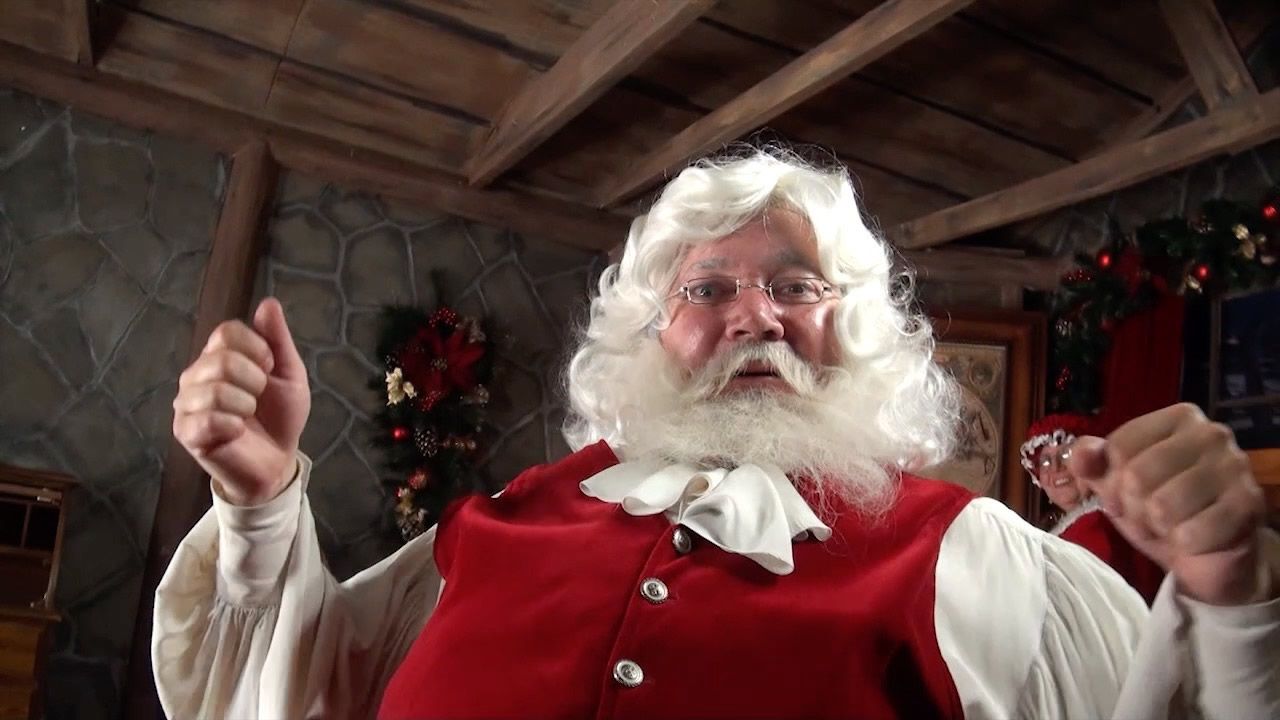 Santa is a bit modest about his age. When you email Santa, he often answers that he stopped counting his birthdays when he turned 550 years old.
Can I tell you a secret? Mrs. Claus doesn't really like it when Santa tells people how old he is. So sometimes Santa will just say I am as old as my nose and a wee bit older than Mrs. Claus! And that's all Mrs. Claus will let me say about that! He's such a gentleman! (He didn't learn that from this grumpy elf I'll tell you!)
Sometimes, to keep people guessing, Santa will also say I am as old as my tongue and a little older than my teeth!
If you want to see what other people have said, you can go to Santa's blog.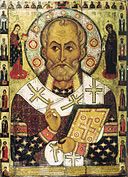 Father Christmas started life as a normal human. As he grew older, he became very well-known for helping others. Perhaps it was his generosity or kind heart that turned him into Saint Nick on December 6th, 343 AD. Because he looked old when he became Saint Nicholas, he never changed again.
He didn't change his looks, but luckily for us elves, he did change his clothes! Otherwise we'd be calling him Stinky Claus! (But hey, I'm just a grumpy elf.)