About Us
What is the story behind
emailSanta.com?
Who created emailSanta.com for Santa Claus? Why was it created? So many questions about emailSanta!
There is a wonderful Christmas story behind the creation of emailSanta.com. It's a story full of Christmas magic, family & Internet miracles.
Read the wonderful Christmas story here!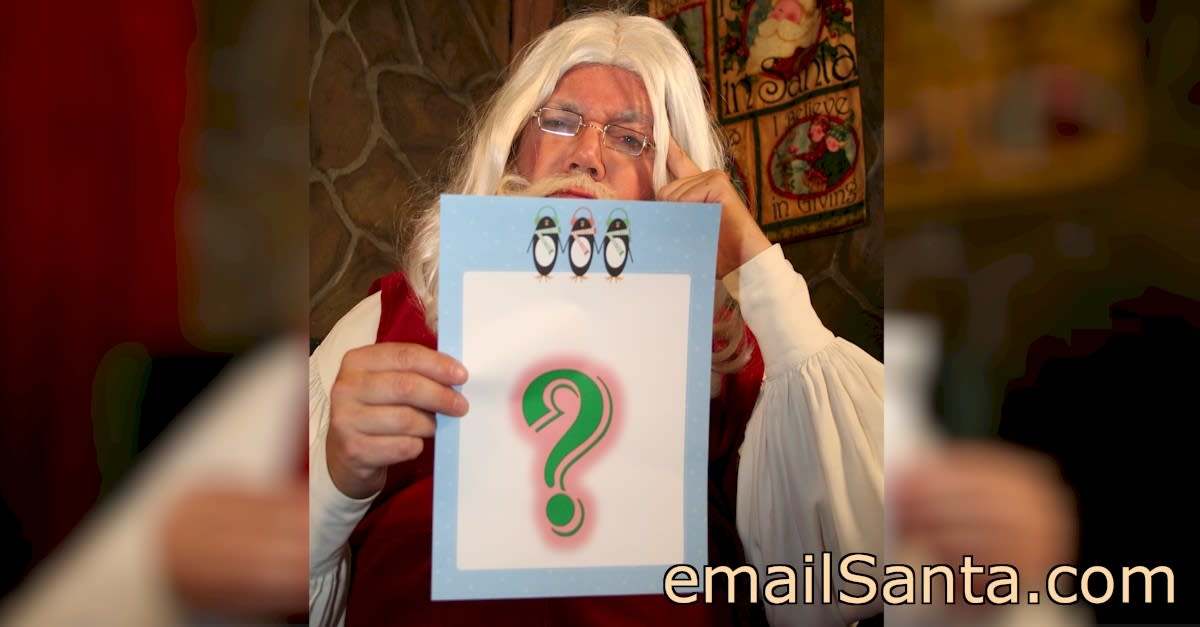 The Story of
emailSanta.com
~ An Intro ~
emailSanta.com started many years ago, when the Internet was still young. How emailSanta began is such a wonderful Christmas story. And there are so many great things that have happened to emailSanta along the way too.
So naturally the elves had to make one of their silly poems about how emailSanta started, where it's been and where it's going. Enjoy!
All About
emailSanta.com
A Silly Poem
It started in '97,
With a Canada Post strike.
Alan Kerr's young nephew
couldn't send his list to Santa.
He couldn't ask for that brand new bike.

In the blink of an eye,
Kerr knew what had to be done.
He whipped up something simple.
He whipped up something fun.
He made an email Santa webpage
for his sister's son.

The URL for that first webpage
was longer than Santa's beard.
Yes, it was long
and, oh my, was it weird.

There was no Google back then
to find this page of web cheer.
But the spirit of Christmas
worked its magic that year.

Children were giggling,
Kids were having fun.
Children were laughing,
and Moms were telling Mums.
The word was getting out
faster than reindeer run.
There were a thousand emails
by the time Christmas was done.

How emailSanta has grown!
Today Santa gets emails
from Auckland to Gnome.
More than a million a year
and each child gets a special reply
A personal one to call their own.
Yes, emailSanta is very well known.

They wrote in the New York Times.
Reader's Digest? Many lines!
They talked on the BBC,
Ecuador Radio City,
NBC's Today Show, and City Breakfast TV.
(From Calgary - where the Head Elf lives? sí!)
And it was ranked Number 1
by Mummert Consulting
as best for sending letters
up virtual chimneys.
Plus a really nice page
in a Disney magazine.

There's so much more to do now:
webcams; trackers;
games; and, tests.
Check it all out to see the rest!

It's in 13 languages,
including "animals" too.
That's for letters to pets.
When Rudolph sends woofs and mews.

Elves from 26 countries
have helped Santa Claus out too:
Canada to the U.K.,
the Philippines to Peru.
Plus the U.S., Ukraine and Spain
(sorry for naming but a few).

So join Santa's special site
each day and Christmas Eve night
in their goal to spread cheer
on the best site there is
for this best time of year!

Welcome to
emailSanta.com!
A Santa Video
Watch the video! Ol' Saint Nick shows you around his North Pole office and tells you about emailSanta.com.

Welcome to
emailSanta.com!
Another Silly Poem
Here is the silly poem that Santa says in his video message to you:
Merry Christmas!
and welcome to emailSanta.com.
I'm so glad you're here.
This site is the bomb.

The elves have been busy
making fun things for you.
There's blogs, tweets and letters.
There's so much to do!

Don't know where I am?
You can track me now too.
There's games, jokes and songs;
pictures elves drew;
world-wide web cams.
There's elves watching you!

To see if you've been
naughty or nice,
check for yourself.
Check it now twice!

I'm coming to see you.
Just when?
Check my clock.
So put out the cookies
and hang up your sock.
But please don't forget:
leave your chimney unlock'd.

So send me your letter.
You know I'll reply,
faster than red-nosed reindeer can fly.

Ho Ho Ho!

Merry Christmas!
emailSanta.com
In The News!
Here are just a few of the many articles written about emailSanta.com over the decades!



O'Brien, Ciara (December 15, 2022). "EmailSanta.com puts kids in touch". Irish Times.




Ballard, Jamie (September 24, 2021). "How Old Is Santa Claus? Here's Everything You Wanted to Know". Yahoo! Life.




Vanderlinden, Colleen (September, 2021). "Where to Email Santa for a Magical Experience". Love to Know.




Guerrero, Alberto (November 28, 2020). "Como Enviar Carta Papa Noel Online". Canal Apps.




Rueb, Emily S. (December 21, 2019). "Trying to Reach the North Pole? Check Your Wi-Fi". The New York Times.
Biederman, Marcia (November 20, 2003). "Who's That Man At the Keyboard?". The New York Times.
The New York Times (December 10, 1998). "Beyond Shopping". The New York Times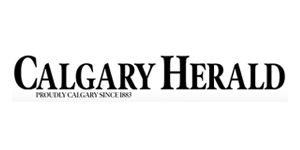 Babych, Stephanie (December 23, 2019). "Calgary Santa receives wishes and cries for help in emails from around the world". Calgary Herald



Vnuk, Helen (December 7, 2017). "This is how my kids email Santa and get a reply. And it's free". Mamamia.



Cuby, Michael (December 23, 2015). "Meet the People Who Respond to Emails to Santa Claus". www.vice.com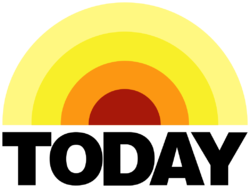 Lewin, Adrienne Mand (November 29, 2012). "Ho-ho-high-tech: Kids send digital wish lists to Santa's inbox". NBC's Today Show.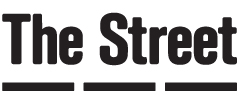 Brownell, Matt (December 22, 2011). "The Best Ways to Get a Hold of Santa". TheStreet.

The Globe and Mail (December 24, 2004). "PersonPlaceThing-EmailSanta.com". The Globe and Mail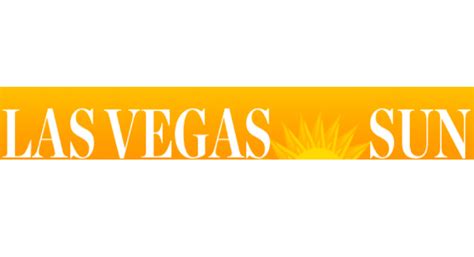 Baird, Kirk (December 13, 2004). "He's Got Mail: Kids find that e-mailing Santa is more fun than using snail mail". Las Vegas Sun



Newsweek (November 28, 2004). "How do you E-Mail the Big Man?". Newsweek



Kettmann, Steve (November 30, 2002). "Dear Santa: You've Got E-Mail". Wired.



Braid, Don (December 8, 1998). "Internet Santa rekindles magic". The Calgary Sun
Braid, Don (December 20, 1999). "Kids heat up the Internet to feel Santa's magic". The Calgary Sun

emailSanta.com
Testimonials
and Teachers!
Testimonials from parents, teachers and more about emailSanta.com. (We could write a book about all the kind words! Thank you!)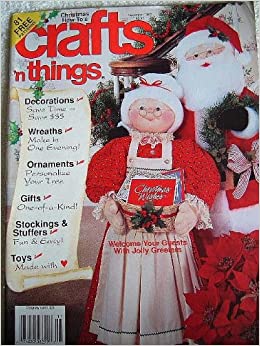 "After researching the many "send e-mail to Santa" sites on the Web, I decided yours was the best, and wrote it up in a little feature on page 30 (of our "Christmas Friends" magazine) …"
– Rebecca Ortinau, Features Editor, Crafts 'n Things Magazine.

"emailSanta lets your students email Santa directly. The best part… Santa emails the students right back! This site is completely safe, it is all web based and does not require email at all. Students fill in a letter form to send Santa and he sends back an appropriate response. They are each a little different and unique. It requires students to read and follow directions. For struggling readers, pair with a strong helper who can assist. The students really love this!"
Tenkely, Kelly (December 13, 2007). "Email Santa". iLearn Technology: Integrating technology in the classroom

"I would like to thank you for putting a smile on a child. (He didn't believe in Santa) But, he smiled when he got a response to his letter to Santa. He mentioned that he lost his 5 month old sister last year (she died in his dad's hands) this was acknowledged in your response to him. His mood changed and I was amazed at what I saw. Thank you again for this site. I hope this gets to you."
Judith Yike, 5th Grade Special Education, Veterans' Memorial Intermediate School

"i heard of this site through 'steve wright in the afternoon' radio show (BBC radio) where they have a web site of the day. the look on my young sons faces was such a delight when santa's letter came back to them shedding any doubts about santa. i've passed the address on to my friends with young kids and they think it's brilliant.we'll be logging on to keep in touch with you ."
Lots of love dad, mum, jordan and alastair

"What and excellent site!!!!!!!. My niece spent the day with me and Emailed Santa a letter, the delight on her face will stay with me forever. She was so excited when the reply appeared."
– V. Montano

"My husband and I are so pleased about this web site. Our girls have e-mail Santa 2 times already. The girls school wants to do the same with the children. We love the pictures that the girls can color and leave for Santa Claus. We are so pleased. You have thought of everything. You have made my girls Christmas. They said that this Christmas is going to be the best. Thank you so very much. We love this site. Keep up the excellent work. We will be visiting this site often."
- Mrs. Pagan.

"I'm father of a 6 yr old daughter. i was really worried - how'll i mail my daughter's letter to Santa, which she wrote. Then I came across your Webpage, n I'm GLAD n THANKFUL to u. Its an excellent way to keep the faith of kids alive in Santa and the real Christmas spirit. Thanx a ton form all of us. Merry Christmas."
Love Rajesh from India

"Thank you for this site! We heard about it from our friends. My 8 year old daughter said that "I really believe now, I was starting to wonder. Just wait until I tell my best friend". This really made Christmas Eve special for us, Thanks again! Still a believer at thirty something!"
Janice

"What an awesome site you have. I'm not sure how I came across it but am so thankful for having found you first. My three children were thrilled with each step of the letter writing. When the reply came back with the radio sounds, I thought my youngest, who is five, was going to have a heart attack she was so excited. Just a truly warm and exceptional and tastefully done site. These are the best letters the children have ever sent to Santa. Thank you. Just exceptional!"
Debbie Jo L.

"What fun we had doing Christmas letters to Santa tonight. These letters were just too cute"
B. Budler

"What a wonderful website! Thank you so much for creating this. Last year when my children sent their Santa letters through the mail, my son got a reply from Santa (aka Postal service volunteers) but my daughter did not. Boy was that difficult to explain!!!! So this year I will have them both email a letter and they will BOTH get a response! Thank you again for keeping the magic going!"
M. Lawson

"Hi there, Santa Claus, friends and helpers, I happen to find you really nice website. Lots of painstaking, wasn't it? I look forward to having it all made up in languages from all over the world. I am a father, 50 years of age. Merry Xmas, kind regards from Europe, yours,"
Klaus-Peter Schiebener

"thank you, thank you, thank you. my daughter loved it!!!! she wants to ask you how you figured out how to get santa on the internet and she hopes santa comes to her house."
love, rebecca